EVANGELISTS
Keeping the fires burning– America's Independent Baptist evangelists!
Please e-mail us so that we may list you. There is no charge for this listing.
Evangelist Ted Alexander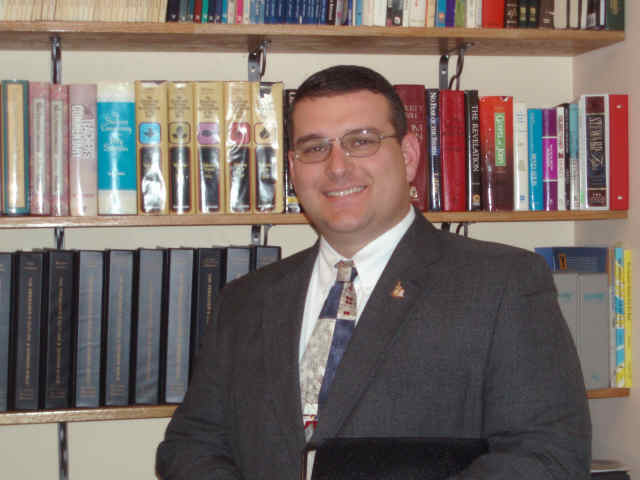 Revivals, Church planting,
Baptist History meetings
sent out from Arnold Baptist Tabernacle 
NEEDREVIVAL@JUNO.COM 

Half a Century preaching the Gospel!~
Dr. Joe Boyd, Evangelist
P.O. Box 177

West Union, WV 26456


304-873-2522  
Bro. David & Berita Maynard

1750 Lewisville-Clemmons Rd
Clemmons
, N.C. 27012
336-766-6807…1-877-428-3803
336-403-0490 cell
revmdm@juno.com
Independent Baptist Evangelist 
J. Lee Bowman Jr. is available for:
Revivals, International Revivals, Camps, 
VBS and special meetings. 
Contact: (301) 651-4004, Church (301) 856-1616 leebowmanjr@juno.com 
http://www.bowmanministries.com 
DR. DON EDWARDS
Editor of The Flaming Torch
Evangelist To The Great Southwest
POST OFFICE BOX 42100 – LAS VEGAS, NEVADA 89116
PHONE: (702) 436-0504 – E-Mail: eddonlee@lvcm.com 
Oliver Araiza, Evangelist
P.O. Box 301 West Union, WV 26456
(304) 873-1049  oaraiza@juno.com 
Revivals/Operation Soul Storms/I Love Sunday School 
Someone's Praying For You! Radio Broadcast 
ARM Publications Open Doors- Foreign missions crusades
Norman R. Stevens Evangelist  evangelist-nrs@juno.com  
(813) 760-4028.
http://home.earthlink.net/~nrsevangelist 
Evangelist Bill Burr
134 West Joliet Schereville, Indiana 46375
219-864-1014 home church FBC Hammond, IN
PREACHING ~ SINGING ~ SONG LEADING
Seven Day Revivals  Gospel Tent Revivals
STEVE WILLIAMS
1461 Sheek  Rd. Greenwood, IN 46143
317-859-9440
Key of Knowledge Ministries
McCowen Mills Publishers
Dr. Douglas D. Stauffer
P.O. Box 203, Millbrook, AL 36054
(334) 285-6650
Websites: www.McCowenMills.com 
www.rightlydivided.com 
Email: DougStauffer@rightlydivided.com 
Dr. Daniel S. Riggs 
Baptist Historian/ Evangelist 
Riverland Baptist Church in Dunnellon, FL 
Address P.O. Box 1627 Dunnellon, FL 34430 Phone-352-489-6171  fax 352-489-8732
OUR CHRISTIAN HERITAGE 
Evangelist Dean Myers

Berryville Baptist Church
Berryville, Arkansas
http://home.quixnet.net/~longg/btcweb/myers.htm 
America Needs Revival
Evangelist Kevin L. Farnsworth
Rt. 2, Box 154J
West Union, WV 26456
(304) 873-2284
evangelistfarnsworth@usa.com 
http://www.geocities.com/evangfarns 
Revivals, Faith Promise Soulwinning, Baptist Distinctives
Evangelist Larry Bossett
Calvary Baptist Church Odessa TX
947 E.Winkler Kermit,Texas 79745
915-586-3418
Revivals, Mission Conferences, Bible Conferences, Fill Pulpits 
ajax@apex2000.net  
Randy Taylor Revival Ministries
Mt. Salem Revival Grounds
"God Save America"
       Evangelist Lee Watts                            Calling America to Revival   
       oldtimepreacher@hotmail.com                
Evangelist Dennis Regling 
Independent Baptist Evangelist.   Available for revivals, pulpit filling, teen rallies.  My wife and I also do week long VBS w/ preaching, puppets more.   (740)658-4336 www.bibledefenders.com  out of Ebenezer Baptist church, Bethesda, OH (229)896-6364   
This listing is free of charge. Please e-mail us with information or send the information to 21tnt c/o Prairie Fire Press, 2111 Richardson Road, Arnold, Missouri, 63010. 
Mail to –


©2006-2010 Prairie Fire Press  *texts may be copied for ministry purposes*
We assume that no one would think that listing or advertising with 21tnt  means our total endorsement.*